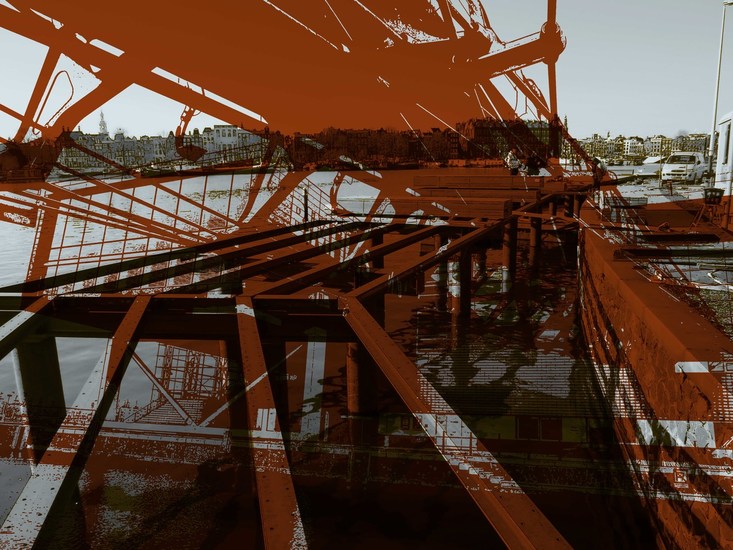 60 x 75 cm, © 2018, price on request
Two-dimensional | Photography | Digital processed
On display at

Bridging 1- digital print by Hilly van Eerten; for sale

in digital art-print,60 x 70 cm
the print is for sale in limited edition, in various sizes.
This is a digital art print, I made up of several different layers. Each layer comes from my own photos I made in Amsterdam, around Oosterdok.
* for sale - various formats of prints are possible, as desired - the digital print is printed on dibond with protection-layer - or printed on paper, intended for in a frame behind glass