Rotterdam Central Station 3. - mono-type / graphic collage art of modern buildings and architecture of the city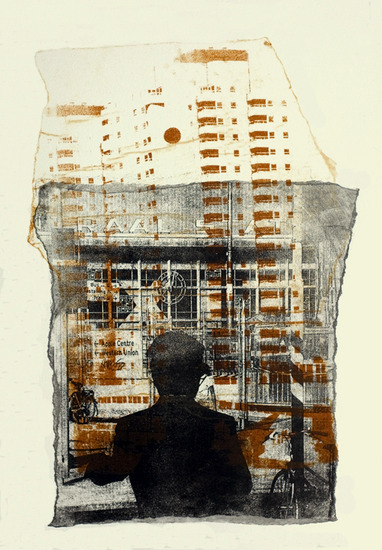 50 x 60 cm, © 2008, € 375,00
Two-dimensional | Graphic | Print
graphic collage art: mono-type of the area of Central Station Rotterdam - some people call it 'The Unknown Man' -; this collage print I made from photos I took around there around the train-station and its new modern architecture around the station-square in the center of Rotterdam city, 2008.
* this graphic unica collage-print is for sale worldwide
.